HOW TO CREATE A POWERFUL DIGITAL MARKETING STRATEGY FOR YOUR CATERING COMPANY: THE ULTIMATE GUIDE
In this guide, we will walk you through everything you need to know in order to create a successful strategy. We'll discuss the different aspects of digital marketing and how they can benefit your catering business. Plus, we'll provide tips and advice on how to drive results.
Whether you are just starting out or you are looking for ways to improve your current strategy, this guide is for you. So read on and learn how to take your catering company to the next level!
What Is Digital Marketing?
First, let's take a look at what digital marketing is and how it can benefit your catering business. Digital marketing is the process of promoting your business online through various channels such as social media, PPC, search engines, SEO, email, etc. It allows you to reach a wider audience than traditional marketing methods and helps you build relationships with potential and current customers.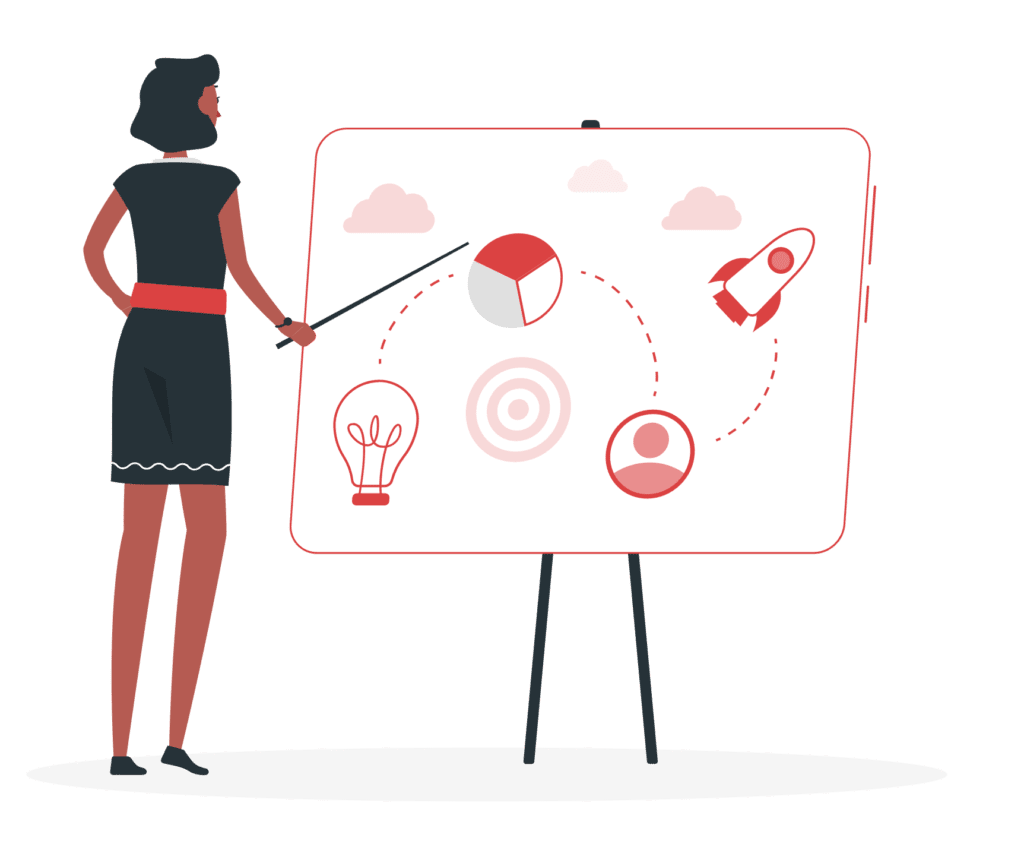 Catering businesses have a lot of opportunities when it comes to digital marketing because it is an excellent industry for generating leads and converting them into customers. To succeed as a catering business in this digital age, it is essential to take your digital marketing strategy further than just a website and Facebook page.
There are various digital marketing tactics and channels that can help drive results for the bottom line which we will discuss in this guide. Marketing your catering business in particular through digital channels will allow you to connect with more customers, understand their needs and wants, and increase bookings. Leveraging an online marketing strategy through social media, Google AdWords, or email campaigns with strong calls-to actions such as "order now" or "book your date" gives a sense of urgency to your campaigns on the road to conversion.
Pouring Down The Catering Marketing Funnel
As the catering industry becomes more and more competitive, it is important to have a digital marketing strategy in place to help your catering company stand out from the rest. The goal of any good digital marketing strategy is to attract new customers, engage with them, and then convert them into paying customers. Finally, you want to retain those customers so they continue to use your services.
Attract, Engage, Convert, Retain Explained
Attract: The first step in marketing is determining how to attract the attention of consumers.
Before you get into marketing tactics for your catering business, you need to have a professionally developed website that is unique, secure, mobile-friendly, fast, easy to navigate, and informative.
One of the most cost-effective ways to attract potential customers is through search engine optimization (SEO). This means making sure your website appears as high as possible in search results when people are searching for catering services. You can do this by including compelling content with relevant keywords that your customers are commonly searching for and optimizing your website for search engines.
Another way to reach potential customers is through social media. Social media platforms like Facebook, Twitter, and Instagram are great ways to connect with potential customers and build relationships with them. You can share photos and information about your catering company on social media so your audience can get to know you better. After you've grasped the interest of the potential client, then the goal is to make consumers desire your food, moving their mindset from "I like it" to "I want it". To captivate your viewers, consider creating video commercials on popular apps like TikTok or YouTube.
You can also capture the attention of consumers with PPC advertisements, webinars, podcasts, or landing pages. This is your time to create a unique selling proposition that sets you apart from the catering competition.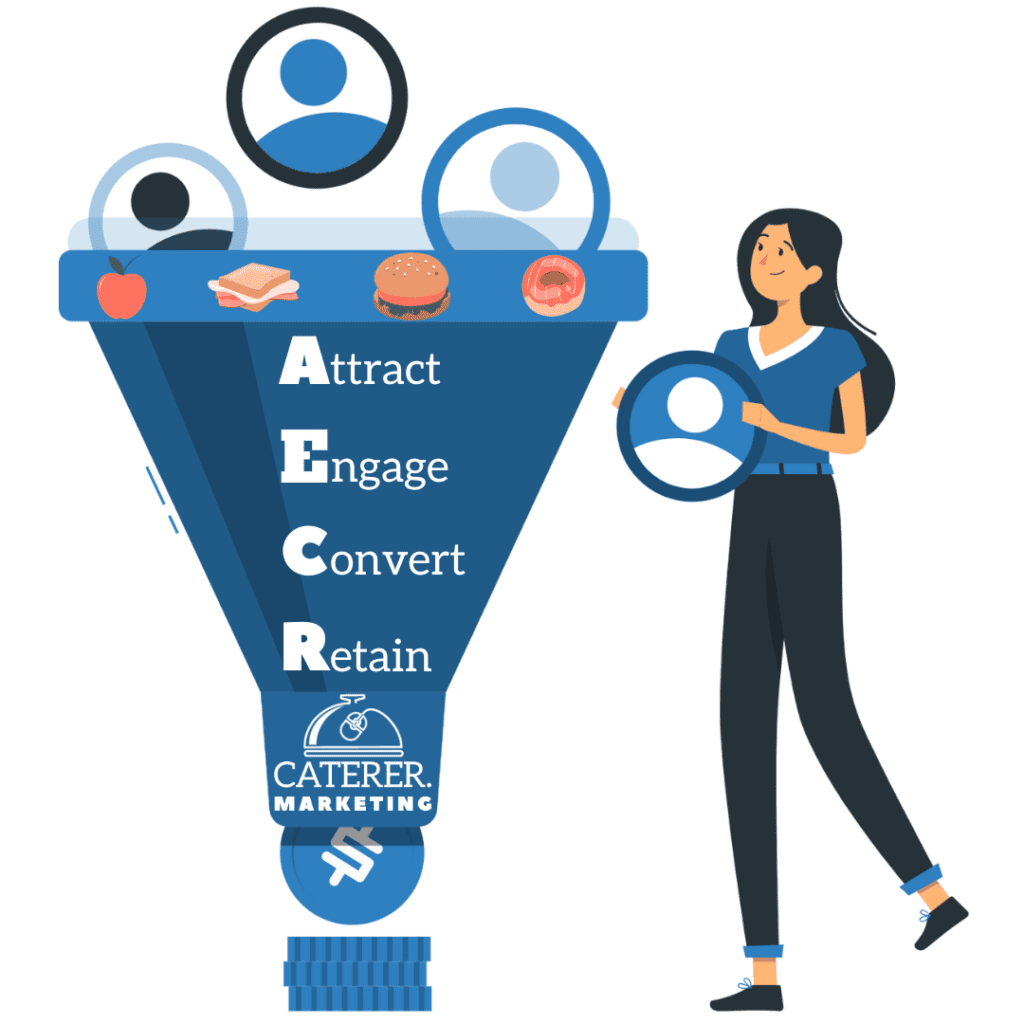 Engage: Engagement means interacting with potential customers so they get to know your brand better and you can learn more about their pain points. By reaching out to your customers in an effort to connect and engage instead of attempting to acquire new sales, your catering brand will be perceived as authentic. Try asking "What can we do for you? How can we help?" It's vital that you understand the new challenges your event planner customers are facing so you may create valuable content to provide solutions to those problems.
Providing beneficial content such as blog posts related to planning different events that you cater to gives your fans free assistance and helps position you as the expert in the catering industry. This type of relevant, helpful content gets shared quickly on social platforms so you can be certain more people will find out about your catering company and they will appreciate the advice you can provide after having hosted hundreds of catering events yourself.
Engaging with your target audience is essential to keeping them interested in your catering company. There are a few ways you can engage with them, such as through blog posts, e-newsletters, social media, running contest giveaways, or even just responding to customer questions, comments, and addressing concerns on social media and your Google Business reviews.
Convert: The way you sell products is changing. Your customer's priorities, needs, and objections have shifted which means that your marketing funnel should reflect this change as well to ensure success in closing deals with potential clients.
Converting leads into customers is the ultimate goal of any digital marketing strategy. To do this, you need to have strong CTA's (Call-To-Actions) on your website and make it easy for potential customers to contact you.
Some marketing tactics you can utilize are providing a discount or coupon code for first-time customers, providing a loyalty program for recurring customers, offering tasting sessions of your food, or throwing a contest giveaway with a gift voucher.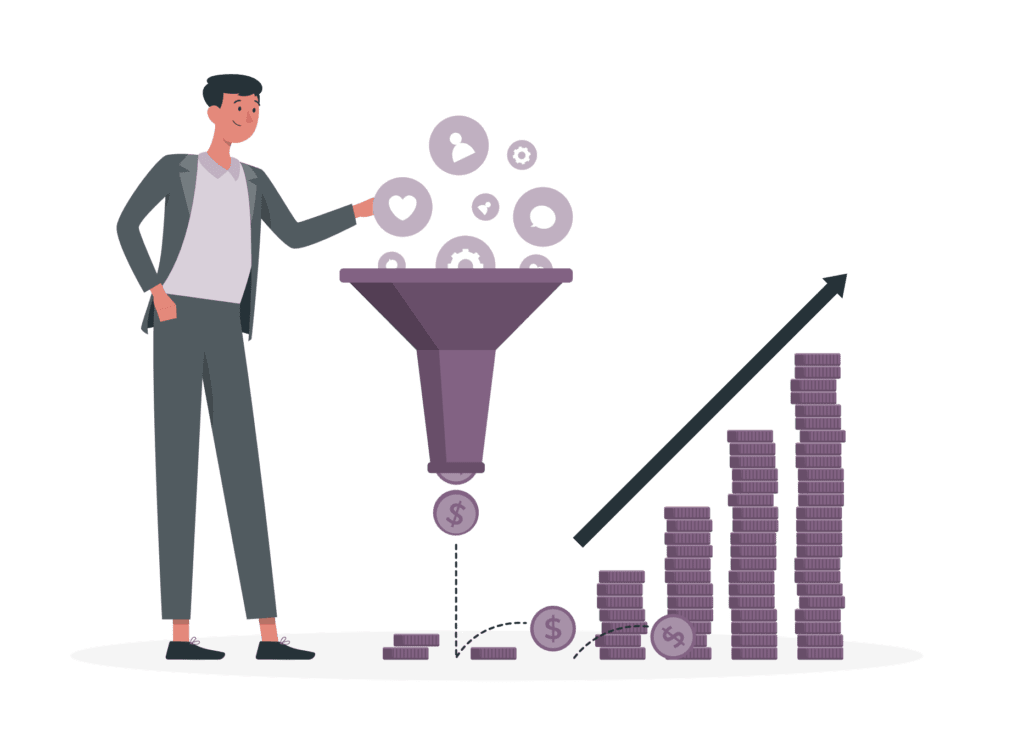 Retain: Your business is constantly evolving, and the best way to keep your customers engaged with you? Guarantee they never miss a message. Create a robust re-engagement program for them that will help nurture relationships while also maximizing profits.
Once you have converted customers, it's important to retain them by providing excellent customer service and continuing to engage with them through social media and e-newsletters. You can make your customers happy and bring them back for more with a rewards system, discounts on their next order, or even just an email from you telling how much they mean to the catering company. It's time that you show your loyal clientele some gratitude!
Keeping in touch with your customers is an essential part of making sure your clients stay loyal and profitable. You can send them targeted emails that will get their attention and make sure you are staying on top of what's important to this customer.
Send them regular emails that cater to their needs, such as;
updates on what's happening at your catering kitchen
special offers or discounts you are running
new menu items or recipes you think they'll love
blog posts with tips on how to make their next catering event a success
There is no limit when it comes down to making our re-engagement program as fun as possible.
Cookin' Up Your Delicious Marketing Strategy Recipe
The catering business is a very competitive industry. In order to succeed, you need to have a well-thought-out marketing strategy that will help outshine competitors. After all, how can you attract new clients and grow your business if no one knows about your services? And once they're aware of your business, how will you convince them to choose you over the competition? There are several key components to a successful digital marketing strategy, and we will go over each one in detail.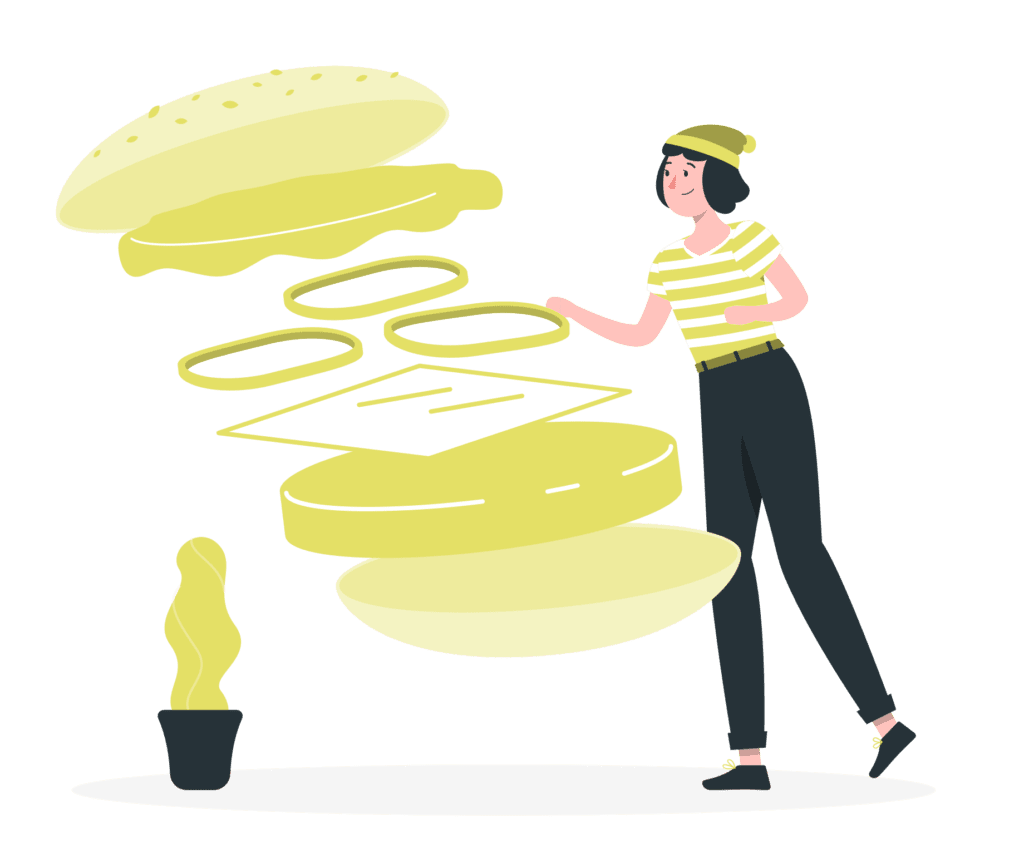 Here's what you need to do:
1. Identify Your Target Market
You can't market effectively to everyone, so it's important that you take the time to define your target audience. Who are your ideal customers? What do they like and dislike? What are their demographics? Who are you trying to reach with your message? And what needs do they have that your business can address?
Once you get to know them, you can figure out what they want and need from a catering company. This can be done by conducting market research like a survey/poll or simply taking a look at your current customer base. Once you know who your target market is, you can start creating marketing messages that will resonate with them.
For example, if you're a wedding catering company, then your target audience is likely to be engaged couples who are planning their big day. Their needs will include finding a caterer that can provide delicious food and attentive service on their special day.
2. Set Your Goals
What are you hoping to achieve with your digital marketing strategy? Do you want to increase brand awareness? Drive more traffic to your website? Generate more leads or sales?
It's important that you set realistic goals so that you can measure the success of your campaigns. Once you know what you want to accomplish, you can create content and campaigns that are designed to help you reach those goals.
Your objectives will shape the rest of your strategy, so it's important to take some time to think about what you want to accomplish. Once you have a good understanding of your goals, you can move on to the next step.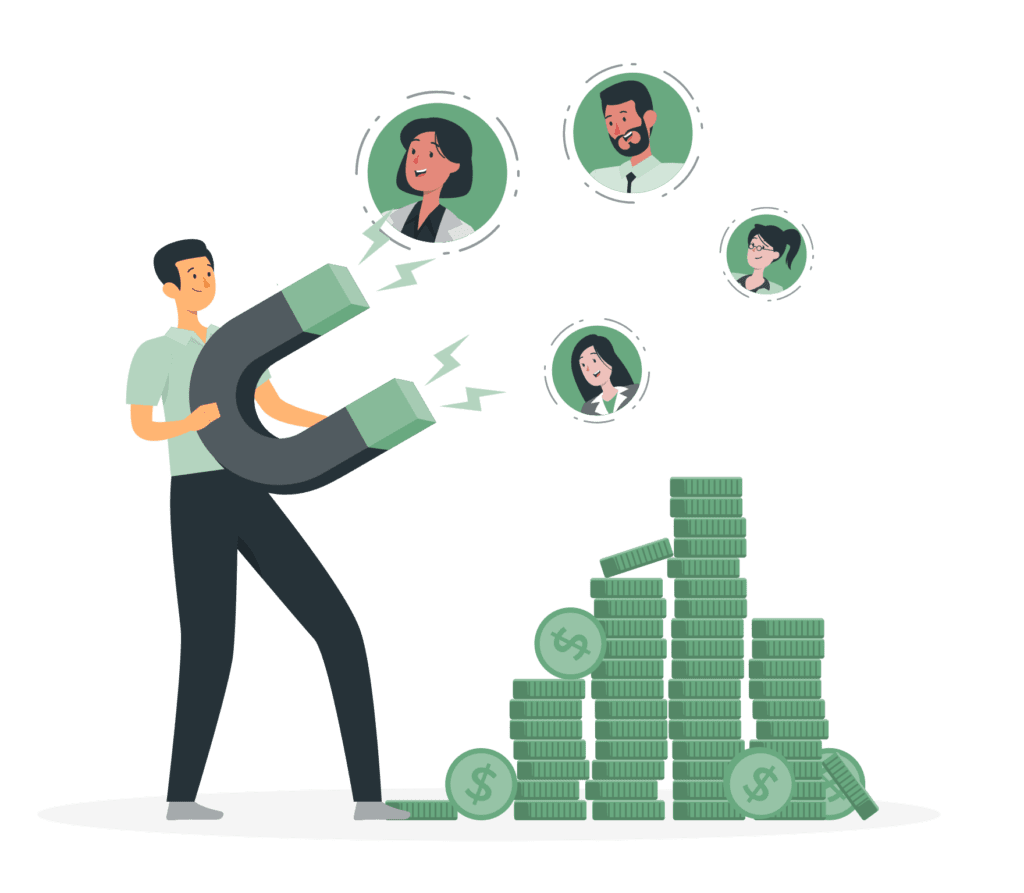 3. Measure Analytics
Most importantly, you need to measure your results along the way so you can see what's working and what isn't. Analyzing your KPIs (Key Performance Indicators) will help you fine-tune your strategy and ensure that you're on track to reach your goals. Keep a close eye on your progress and analyze your results regularly so that you can adjust your strategy as needed.
This can be done by keeping track of your clicks, social media engagement, and sales numbers. Google Analytics is a great tool for tracking things like website traffic and conversion rates. Ensure your goals in Google Analytics are set to track phone call clicks and contact form submissions for detailed reporting.
By keeping up to date with your progress, you can make necessary adjustments to improve your results over time and adjust your digital marketing strategy to ensure that you are getting the most out of it.
4. Choose Your Platforms
Next, you need to choose the right channels for your business. There are a variety of different channels that cater to businesses in the catering industry. Some popular options include social media, PPC (Pay Per Click)/paid ads, email marketing, and SEO (Search Engine Optimization). You'll need to decide which ones make the most sense for your business and your goals. It's essential to create a comprehensive approach utilizing a multichannel strategy to be able to gauge which combination of channels will perform best to reach your target audience.
The best way to choose which channels to use is by considering where your target audience is most likely to be found online. For example, if you're targeting engaged couples, then you'll want to focus on wedding-related websites and social media platforms like Pinterest or Instagram.
Start using hashtags! Participate in online conversations and build relationships with potential customers. When you post on relevant forums and get involved with these specific online communities, you gain real exposure for your catering company.
5. Create Engaging Content
The next step is to create engaging content that will capture the attention of your target market. This can be done through various channels such as blogs, social media posts, infographics, and even videos. Whatever content you create, make sure it is interesting and informative so that people will want to read or watch it. This is where you'll need to get creative and come up with ideas that will intrigue your target market.
Take the time to admire your hard work when you cook for each event and snap photos of your delicious food presentations! Content creation can be a challenge for brands who don't sell physical products, but food always makes for mouth-watering content. Use all of your opportunities to create the visual material that can later become social proof in your posts that potential clients are looking for when choosing the perfect catering company for their event!
Remember, the goal is to produce content that is interesting and informative, not sales-y. The great thing about content marketing is you can use just 20% of your efforts to promote the brand and dedicate 80% into really engaging with what interests audiences. If you can provide value to your readers, they are more likely to become customers down the road.
On your promotional posts, your content should be aligned with your business goals. For example, if you're trying to generate leads, then you'll want to include a call-to-action in those certain posts that encourages readers to book your catering services.
6. Promote Your Content
Just creating great content isn't enough – you also need to make sure that people see it! Once you have created some great content, it's time to start promoting it. There are many different ways to promote your content including social media marketing, paid advertising, and email marketing. Choose the methods that will work best for your business and start posting your content out there – in front of your target audience.
The key is to get your content in front of as many people as possible. The more eyeballs you can get on your content, the better chance you have of reaching those individuals who will be interested in your services and you can ultimately achieve your marketing objectives.
An effective marketing strategy to promote your brand isn't just making 1 great post here and there; rather we found that successful catering companies create an average of 3-5 posts per week, with helpful information in them for their followers and readers. This helps drive traffic back onto their websites where prospects can submit an inquiry or even complete the purchase of a catering order directly onsite!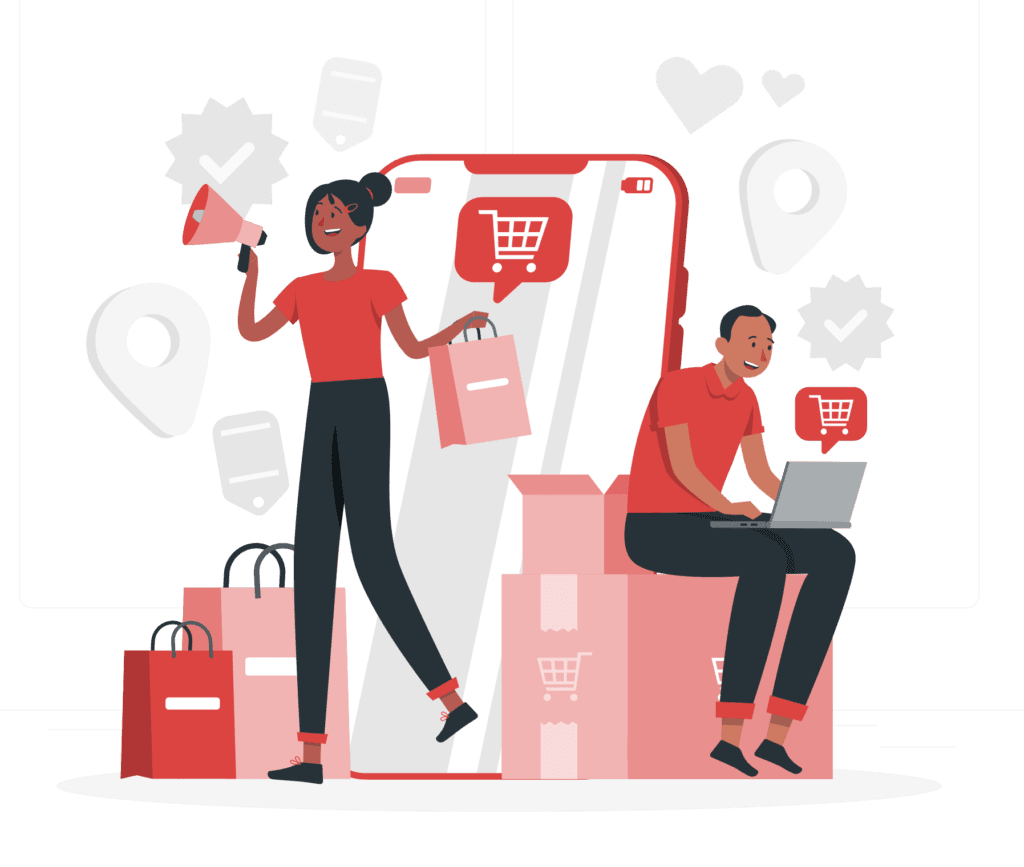 Get Started On Your Catering Digital Marketing Strategy
Creating a digital marketing strategy can seem time-consuming, but it doesn't have to be. If you need help getting started, or if you want someone to take care of all your digital marketing for you, contact Caterer.Marketing today. We're always happy to help strategize winning digital marketing strategies for our clients!
>> Click here to apply for a FREE strategy session with a member of our digital marketing team of experts. <<
Or call us at 1 (888) 392-2230.
Happy catering!
We hope this guide was helpful! Please share it with others who may benefit from it. If you have any questions or comments, feel free to leave them below. If you would like more information, please feel free to contact us. We'd love to hear from you!